sports equipment & accessories
The magic of Thailand's largest island, Phuket, is the stuff of dreams for holidaymakers and expatriates alike.
READ MORE
Since the late 1990's, SuperSports has been a premier sport retailer of sporting goods, equipment and clothing in Thailand with operations now at 63 stores with currently four outlets...
'PLAYLOUD!' is the motto for 69 Slam, a clothing and accessories company that offers innovative,
Karon, Patong, Surin and Phi Phi
+66 76 346181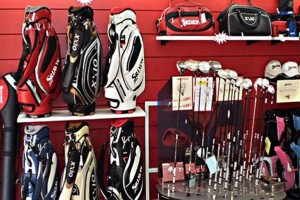 Established in 1992, Gift & Golf Phuket is a distributor of golf equipment in Phuket. Our staff of knowledgeable professionals can help find the right equipment for each individual golf...
Phuket City
+66 76 233268, +66 76 232389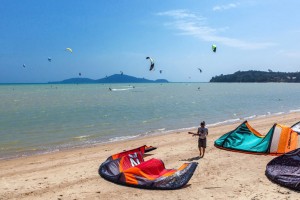 This is Kiteboarding Asia! Experience the thrill of hanging on to a sail and speeding across the water. There's a board below you and a kite above you. The wind...
The 18-hole Mission Hills Phuket Golf Resort & Spa and issituated in a beautiful waterfront location on the east coast of Phuket facing Phang Nga Bay. Designed by Jack Nicklaus...
Red Mountain Golf Club is a John Morrow-designed course follows a variety of landforms including soft red rock and dense jungle and dramatic elevation changes. Once an old tin mine,...
SPORTathlon is a home and commercial equipment supplier of recreational fitness equipment distributing top quality gyms, fitness stations and accessories.
Phuket City
+66 76 261966-7
Water Sport Shop is a fishing and diving equipment shop located in downtown Phuket City. This retail outlet carries a range of fishing items such as reels, rods, hooks and...
Phuket City
+66 76 213589, +66 81 893 3597
Found 8 result(s) • Showing 1 - 8