Ba-Rhey Wellness Spa is passionate about creating a beautiful environment for our clients and professional staff. Since 2006, Dr. Sippasini Barhey has believed in the spa industry, having worked in...
READ MORE...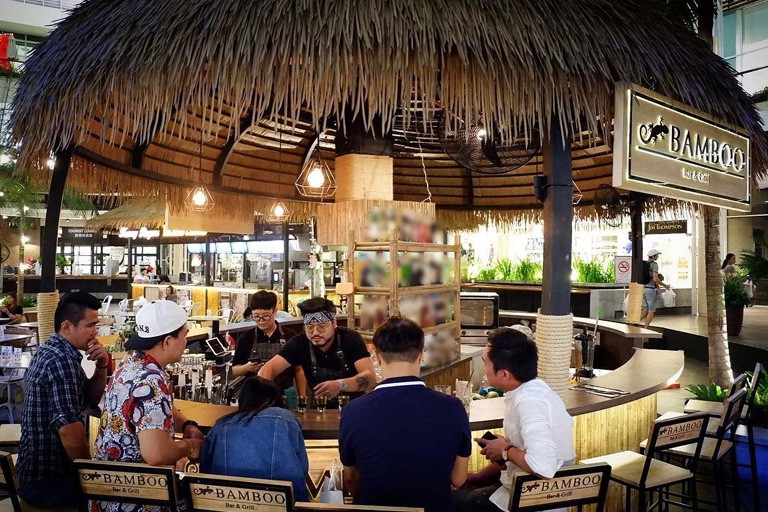 Serves breakfast, lunch, dinner, drinks and coffee. Good for groups or parties, Outdoor seating. Located at Public House, Central Festival Phuket. https://www.facebook.com/bamboobarphuket
READ MORE...
Authentic Indian cuisine. Daily: 12pm-10pm Closed Tuesdays. https://www.facebook.com/bollywoodphuket
READ MORE...
The Duke's Phuket on the beach–where everyone is family. No claims, no games... just great, classic, American food served in a warm, family-friendly atmosphere with a stunning sea view at Kalim Beach. Chiang Mai's favorite...
READ MORE...
Located in a splendid old Chinese-colonial style mansion set in sprawling grounds in the heart of Phuket Town's old quarter. French menu and ambiance!
READ MORE...
Create the ultimate holiday in Phuket! With luxurious accommodations resting in a peaceful oasis of a mountainous backdrop and stunning views of the Andaman Sea high in Patong, Endless Villas offers the ideal place to...
READ MORE...
Discover an unrivalled experience and hunt the latest trends of fashion treasures from over 300 world-renowned and iconic local brand labels. Elevate ordinary lifestyle to superior with an array of chic international gastronomic delights and...
READ MORE...
The perfect healthy escape. This resort on Natai Beach boasts 144 guestrooms, decorated with traditional Thai silk and furnishings, and is surrounded by landscaped gardens, hot spring pools and an icy pool. Visit us today!...
READ MORE...
Spa oils, creams, soaps and many more exquisite products the aromas are enchanting. Mix a selection from our more than 90 natural oils. Perfect gifts for friends and family to enjoy the aromatic scents of...
READ MORE...
Relaxing atmosphere for a beautiful dining experience. Enjoy the authentic taste of France through home-style French cooking, but also with some Italian and Thai dishes.
READ MORE...