Create the ultimate holiday in Phuket! With luxurious accommodations resting in a peaceful oasis of a mountainous backdrop and stunning views of the Andaman Sea high in Patong, Endless Villas offers the ideal place to...
READ MORE...
Spa oils, creams, soaps and many more exquisite products the aromas are enchanting. Mix a selection from our more than 90 natural oils. Perfect gifts for friends and family to enjoy the aromatic scents of...
READ MORE...
Enjoy splendid seaside experiences in chic simplicity and celebrate wonderful company with light beachside fares, true cocktails, sensuous wines and eclectic soul music at HQ Beach Lounge, Phuket's Most Exciting & Stylish Contemporary Beach Lounge....
READ MORE...
Calypso Condominium is among the worthwhile choices of real estate in Thailand worth considering! It is located in the heart of Nai Harn within walking distance to Nai Harn Lake and Beach. The project features...
READ MORE...
Discover an unrivalled experience and hunt the latest trends of fashion treasures from over 300 world-renowned and iconic local brand labels. Elevate ordinary lifestyle to superior with an array of chic international gastronomic delights and...
READ MORE...
The wonder of art and architecture by the sea that is Panwa House reflects the artistry of our chef's Thai Menu. Come and enjoy both.Open Tuesday to Sunday 6:30 pm. to 11 pm.
READ MORE...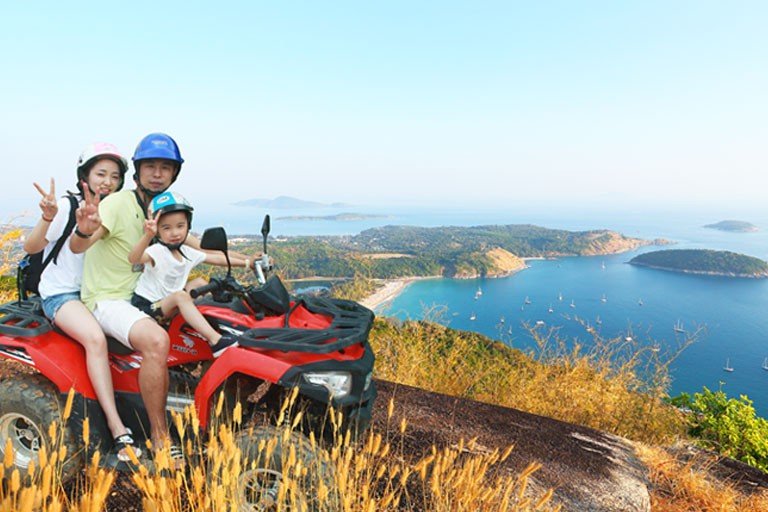 Enjoy a fun drive with our ATVs. Our vehicles are fully automatic, easy to control and very safe. Once in your life experience a real jungle off-road motor trek, driving slowly with our guide through...
READ MORE...
The perfect healthy escape. This resort on Natai Beach boasts 144 guestrooms, decorated with traditional Thai silk and furnishings, and is surrounded by landscaped gardens, hot spring pools and an icy pool. Visit us today!...
READ MORE...
Korea's cosmetics manufacturer gives precedence to quality products, which are suitable even for sensitive skins, as it develops using Bimolecular technology for beauty. Many other interesting and favourite brands, such as DEWINS, Tony Moly, Skinfood,...
READ MORE...
With its comprehensive selection of condominiums, villas, hotels and business establishments for sale or rent along with land for purchase, St. James Properties offers discerning buyers the opportunity to invest in residences and businesses that...
READ MORE...