clothes & accessories
The magic of Thailand's largest island, Phuket, is the stuff of dreams for holidaymakers and expatriates alike.
READ MORE
Things to do A hundred years ago, Phuket was a prosperous tin mining town, and was an international centre with a large community of Chinese and Europeans.
Things to do The most popular weekend market is officially called 'Chao Fa Variety'. There's a bewildering choice – everything from clothes, jewellery, handicraft items, pets to electronics. And if you're hungry, there's...
'PLAYLOUD!' is the motto for 69 Slam, a clothing and accessories company that offers innovative,
Karon, Patong, Surin and Phi Phi
+66 76 346181
Thai silk is a 'must buy' item when shopping in Thailand with some of the most vivid colours and dramatic colour combinations available from Jim Thompson Thai Silk Company.
Phuket City
+66 76 264468
Mr Singh Fashion Gallery provide top quality clothing apparel to both men and women and specialize in Italian, English, French and German designs.
Established since 1977, Narry Tailors have a loyal following and many repeat bookings due to a high level of consistency which they are able to maintain because they have their...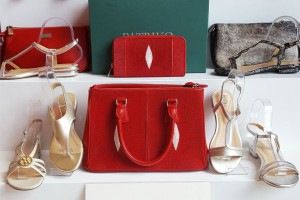 Our brand-new Phuket store has over 120 unique and different styles and colours of fabulous handmade leather shoes and sandals for all events and occasions, from beach parties to wonderful...
Cherngtalay
+66 89 873 7075
New York fashion designer Paul Ropp creates a unique brand of women's and men's clothing. To be ""Wrapped in Ropp"" is to embraced in colourfully designed, chiffon made clothes.
Phuket Mermaids is a swimwear, beachwear and lingerie line that is revitalizing and revolutionizing the entire swimsuit industry.
Stella Luna is a women's fashion footwear brand that has been available in Thailand 2007 and launched in Asia in 2005. The company offers comfortable and quality shoes at affordable...
Found 10 result(s) • Showing 1 - 10