shopping centres
The magic of Thailand's largest island, Phuket, is the stuff of dreams for holidaymakers and expatriates alike.
READ MORE
The big names are all here NW, Armani A/X, ck Calvin Klein, DIESEL, DKNY JEANS,
Phuket City
+66 76 291 111
The Courtyard is an established high-end retail destination and a matchless office location, offering excellent corporate viability in a mutually cooperative environment.
Phuket City
+66 76 263992
Limelight Avenue is the newest all-day shopping, dining and entertainment venue for locals and tourists alike in the heart of downtown Phuket.
Phuket City
+66 76 213664
Browse through the largest and latest hi-tech products at Thailand's largest electronics city. Power Buy offers a vast selection of televisions, mobile phones, cameras, computers, home appliances...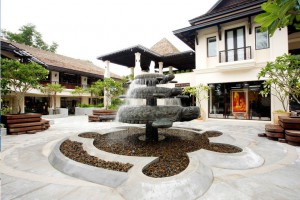 The best shopping and dining on Mai Khao Beach. Cuisine choices match wonderfully with the gift, souvenir, antique, carpet and clothing selections. Shop at Jim Thompson, Triumph, Eleph, Marie France...
Found 5 result(s) • Showing 1 - 5