kitchens & bathrooms
The magic of Thailand's largest island, Phuket, is the stuff of dreams for holidaymakers and expatriates alike.
READ MORE
Häfele proudly new aesthetics in bathing! 'Black Shower' fixtures are the result of an inspirational design that is unique and remarkable.
Phuket City
+66 76 304460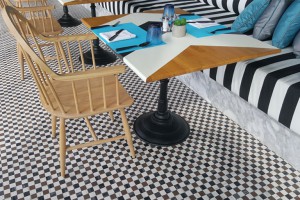 Are you a home owner searching for tiles that are 'different' – with a touch of class? You're yet to be inspired by anything you've seen? Then a visit to...
Cherngtalay and Bangkok
+66 76 620168
website
Fagor is one of the world's largest appliance groups and the market leaders in Spain and France.
Phuket City
+66 76 261695
Keehin stocks, services, repairs and installs everything electrical for houses, commercial buildings, schools, condos and apartments.
Phuket City
+66 76 261450
Kitchen Studio specializes in the design and installation of prefabricated kitchens, wardrobes and bathroom cabinets. With 10 years of operation in Phuket, there are options for lifestyles and needs.
Phuket City
+66 76 264463
Found 5 result(s) • Showing 1 - 5