beach clubs
The magic of Thailand's largest island, Phuket, is the stuff of dreams for holidaymakers and expatriates alike.
READ MORE
HYPE concept is a beach club at sea on a big stylish Catamaran featuring comfortable daybeds, professional crew and hostesses. Open every day starting from Chalong Pier all year, we...
Kamala and Chalong Pier
+66 76 385141
website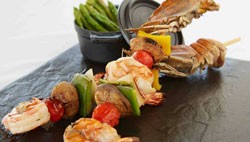 Coast Beach Club's the place to soak up sun and sights, enjoy sultry evenings enveloped in the sights, sounds and scents of the sea, and intimate dining on the edge...
Embrace your inner yearning for sunshine and fun Dream Beach Club, a multi-story venue featuring two pools, a restaurant for indoor and alfresco dining, DJ music, live entertainment and more.
Found 3 result(s) • Showing 1 - 3