computer & internet services
The magic of Thailand's largest island, Phuket, is the stuff of dreams for holidaymakers and expatriates alike.
READ MORE
From broadband Internet to security solutions to communication systems, Island Technology provides technologies and skills for businesses, hotels, developers and individuals.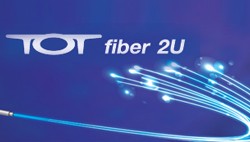 Above all communlctions support TOT Fiber 2U Internet broudband service over optical fiber cable provided by TOT with speed up to 1, 000 Mbps.
Phuket City
1100, +66 76 367399
website
Found 2 result(s) • Showing 1 - 2